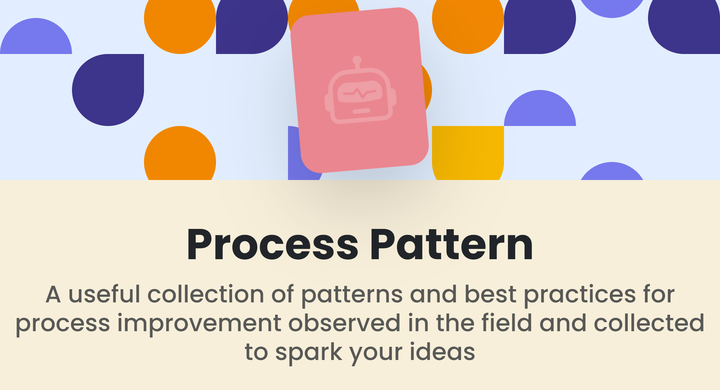 Introducing Process-Pattern.App: A Comprehensive Collection of Business Process Redesign Patterns
I have observed the value of redesign patterns in improving business processes. These patterns provide simple yet effective ideas that can be utilized to optimize workflows and streamline operations. In light of this, I have created a website called Process-Pattern.App, which aims to be a comprehensive collection of business process redesign patterns.
What is Process-Pattern.App?
Process-Pattern.App is a web-based platform that collects and curates a wide range of business process redesign patterns. By offering a centralized repository, the website seeks to bridge the gap in the availability of these patterns and make them more accessible to businesses and researchers alike.
Why is Process-Pattern.App important?
Business process redesign patterns are invaluable in identifying potential improvements in existing processes. They provide simple, actionable ideas that can be applied across various industries and use cases. However, there has been a lack of a single, comprehensive collection of these patterns that can be easily accessed and referenced. Process-Pattern.App addresses this need by gathering these patterns in one location, allowing users to quickly find the right solution for their unique business requirements.
Examples of Redesign Patterns
The website features a diverse range of patterns, including but not limited to:
Information Buffering: This pattern involves collecting and storing information to prevent process delays due to a lack of data. It ensures smooth execution by making sure that all required information is readily available when needed.
Activity Parallelization: This pattern refers to the simultaneous execution of multiple tasks or activities in a business process. By identifying tasks that can be performed concurrently, businesses can reduce the overall processing time and improve efficiency.
Task Automation: This pattern involves replacing manual tasks with automated processes. By leveraging technology, businesses can minimize human error, increase consistency, and free up time for employees to focus on higher-level activities.
To learn more about Process-Pattern.App and explore the full collection of business process redesign patterns, visit the site.